A new edition of Heroku, designed specifically for Salesforce. Heroku1 gives you everything you need to create, run and manage applications that connect your business to your customers.
Connected
Heroku1 extends the value of Salesforce by making it easy to build customer-facing apps that leverage your existing data. And the service automatically keeps your employee workflows in sync with your customer experiences. Under the hood, the Heroku Connect database sync service and new API tools makes this easy for developers and IT organizations.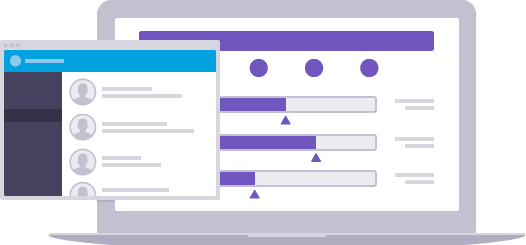 Cloud
Run modern customer apps at Internet scale, with the performance that today's customers expect. Freed from the constraints of infrastructure and servers, your company can focus technical resources on creating great customer experiences instead of managing infrastructure.
Complete
Heroku1 includes everything required to build and run connected customer apps, including Heroku Dynos to run your applications, the Heroku Postgres database to manage your data, Heroku premium support to ensure development and operational success, and the new Heroku Connect service to keep your Salesforce and Heroku data automatically in sync.
---
Wait List Signup
Heroku1 is available now in limited availability, and will be generally available in early 2014.
Interested in becoming a charter customer, learning more, or being notified when Heroku1 is generally available? Fill out this form.